Home | Learn more | Bands | FAQ | Contact Us
Parent Hub and Registration
Details of your music program are curated and presented to parents in a dedicated area of Bandforte. This provides Band news and details tailored for the particular Player.
The Parent Hub makes registration of a new student easy. Parents enter the key details of the Player and their parents using a Bandforte link - no more lost notes or misspelt names! e can also tailor these details for your school program.
Bandforte streamlines communication, instrument allocation and invoicing making your band intake so much easier.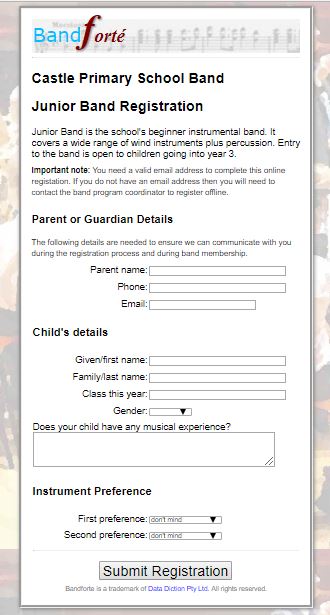 ---