Home | Learn more | Bands | FAQ | Contact Us
Music
Music at your fingertips - Bandforte keeps track of your music scores and books. It is easy to search by by free text for a composer, arranger or a word in a title.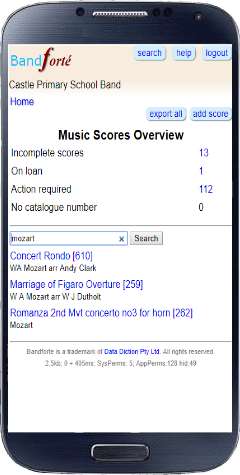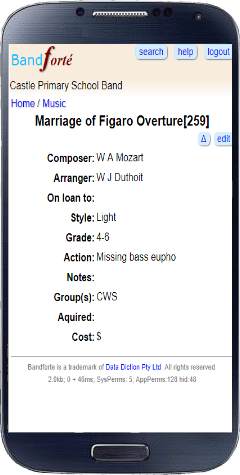 You can curate your repertoire choices based on ensemble: the music score details page allows you to store arranger, style or grade.
Music items can be stored as an attached PDF or reference a catalogue location. The action field is available to highlight any missing items or actions needed for this piece.
---